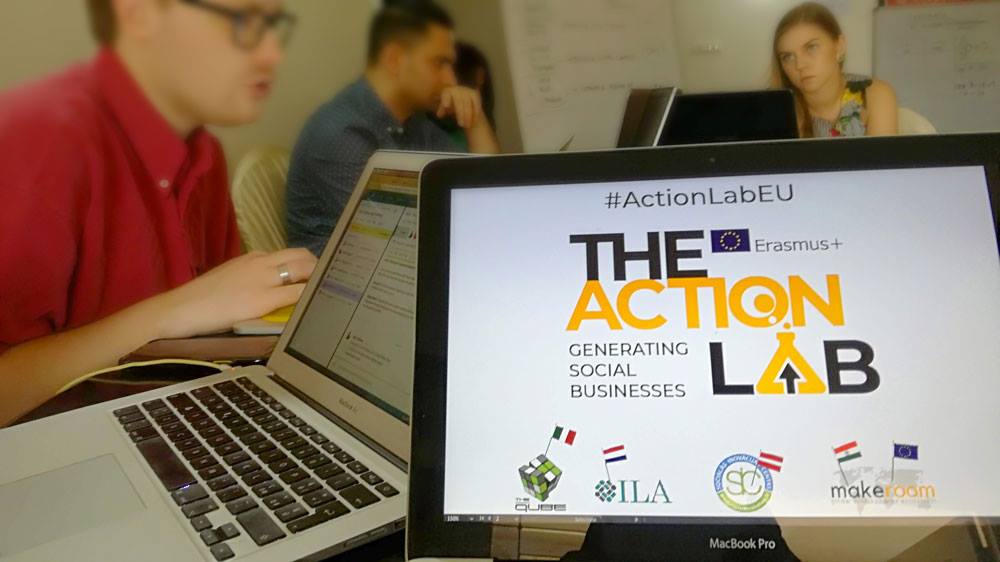 Call for India-based participants! Take part in a fully funded training in Italy!
ACTION LAB – Social Business Challenge – From Ideas to Action.
Make Room is currently on the look-out for inspiring and talented young people aged 18 – 31 with an innovative, game-changing social business idea to take part in an international EU-India collaborative project "Action Lab: Generating Social Businesses".
Make Room is on the look-out for:
– The idea that can redefine the solution landscape of a locally relevant problem;
– Commitment to make a difference to a local community of India;
– An Entrepreneurial zest of the team members building a relevant social business idea tackling any of the 17 SDGs.
If you have a relevant solution to some of the most pressing local community issues Make Room will help you develop and further scale your idea into a relevant social business.
Submit your entry by August 31st to pranav@makeroomindia.com and please include the following info in your submission: problem statement; solution; product/service details; why is now the time for your solution?; how does your solution work?; business model; competitor analysis, if any; Go-to-market strategy; revenue model; team member details.
Eligibility criteria for the team members of the social business idea:
1. Young people aged 18 – 31 years, holding a valid Indian or EU passport currently residing in The Republic of India;
2. Committed to working upon launching a relevant social business;
3. Team size should consist of at least 2 people, but a maximum of 4 members will be invited to join the programme in Italy;
4. The Idea must be addressed to solving at least one problem relevant to local Indian context;
5. Team members must be available to travel for the training programme in Italy from 7th to 19th October 2019.
The submission entries will be screened by Make Room and relevant ideas will be selected and informed by mid-September to the registered e-mail addresses. The winning entry will get a chance to take part in a fully-funded international training programme in Galatone, Italy from October 7th to 19th 2019, as well, as receive on-ground support by Make Room.
"Action Lab: Generating Social Businesses" is an Erasmus+ programme co-financed international mobility project. The project is coordinated by the Make Room, Global Social Change Ecosystem, with its partners The Qube (Italy), Social Innovation Centre (Latvia) and International Labour Association (The Netherlands). The project is structured in several international and local activities enabling the project consortium (organisations) to build entrepreneurial capacities of young people aged 18 – 30 and launch locally relevant social businesses. To read more about the project click here!
Any queries or more info should be addressed to Pranav Hebbar – pranav@makeroomindia.com
Social Business Challenge – The Action Lab Info Pack