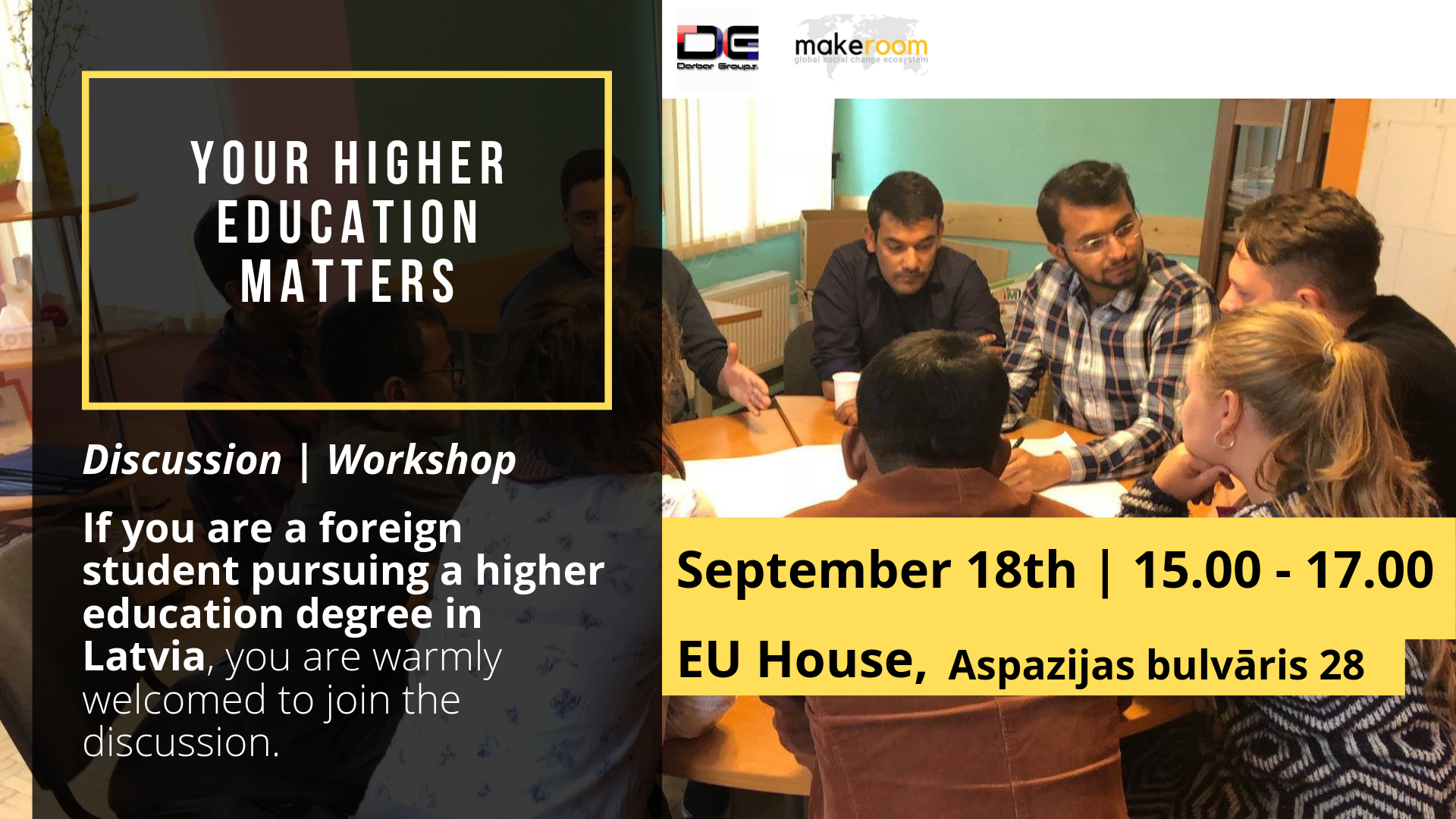 FOREIGN STUDENTS. YOUR HIGHER EDUCATION MATTERS. DISCUSSION.
YOUR HIGHER EDUCATION MATTERS! 
In recent years, Latvia has become one of the hotspot destinations for foreign students to pursue a higher education degree. 
If you are a foreign student pursuing a higher education degree in Latvia, you are warmly welcomed to join the discussion on September 18th at 15.00. 
In the past two years, the number of foreign students across Latvian major higher education institutions has doubled. Throughout the studies, foreign students often face various challenges in regard to combining work and studies; quality of studies and communication, management and administration of foreign students at the universities. 
Throughout the discussion, we will work to identify some of the most pressing challenges faced by foreign students in Latvia, as well as, explore possible solutions in response to the identified issues.
Foreign students who have chosen Latvia to pursue a higher education degree should be encouraged and have the right to take part as active citizens in creating universities to be favorable and welcoming to people of foreign origin. 
Currently, the Ministry of Education and Science, Members of Parliament, university representatives and other relevant stakeholders are discussing possible reform in the field of higher education. Now is the time to collectively improve the overall study experience of foreign students across Latvia.
To view the event on facebook.com and click "going" on facebook.com, please click here!